Does anyone else get the feeling that Splatoon 2 is getting sacrificed on the altar of Smash Bros.?
Nintendo has now announced that Skipper Pavilion, the latest new map for Splatoon 2, will also be the last new map for the game. It seems like an odd decision, given that we just started paying for online play and Splatoon 2 remains one of the most-active games on the Switch. With Super Smash Bros. Ultimate on the horizon, however, perhaps Nintendo feels the need to marshal all possible resources to support a game that is assured to be a mega-hit for them (and has a lot of moving parts to maintain).
The first thing Splatoon fans need to do is refrain from panicking. New content updates may end at the start of 2019, but that doesn't mean special events like Splatfests will end as well. Despite the official end of new ARMS content in 2017, we've still seen a number of Party Crashes held this year, and Nintendo knows it has to do something to avoid having a angry mob of squidkids and octokids on their doorstep. (Also, why would they make all these recent Splatfest changes if they only planned to run them for another few months?) My guess is that these fests will continue through at least the balance of 2019.
That being said, it's worth considering what content is left to add for Splatoon 2. There are still a few things leftover from Splatoon that could be ported to the sequel, and Nintendo has teased a few new sub and special weapon options, but what else could be packed in before the clock strikes midnight on 2018?
Let's break down the potential additions by type:
 Maps: First, let's look back at my attempt at predicting which original maps we would see again:
| Returning Map | I said… | As of now, I'm… |
| --- | --- | --- |
| Arowana Mall | Yes | Right |
| Saltspray Rig | No | Right |
| Urchin Underpass | Yes | Wrong |
| Walleye Warehouse | No | Wrong |
| Bluefin Depot | No | Right |
| Camp Triggerfish | No | Wrong |
| Flounder Heights | Yes | Wrong |
| Hammerhead Bridge | No | Right |
| Museum D'Alfonsino | Yes | Wrong |
| Mahi-Mahi Resort | No | Right |
| Piranha Pit | No | Wrong |
| Ancho-V Games | Yes | Right |
Apparently I would have been better off just flipping a coin, but I digress…
Nintendo took care to say that Skipper Pavilion would be the last new map added to the game, and with 23 maps already in the rotation (compared to 16 in the original), we're pretty close to the saturation point on these things. Still, with two months in between the Pavilion's release and January 1st, I expect to see at least one more original map return to the rotation.
In terms of which map it could be, I think it's either:
Flounder Heights (this is the one I see mentioned most online, so it's seems to have a large, devoted fanbase), or
Museum D'Alfonsino (it's a fairly dynamic map, and recent Shifty Station designs indicate the Nintendo is not afraid to experiment).
I could see Mahi-Mahi Resort returning as well, but not the others (RIP Saltspray).
I'd also like to see Nintendo expand the map rotations to include a third map in every two-hour session. It's getting to the point where I go weeks without seeing some of the maps (for example, I still haven't seen the reworked Starfish Mainstage), so throwing a third map in would increase the chances of playing on each stage.
Finally, there's another avenue of expansion that seems to be getting ignored: Salmon Run maps. There are only four of them right now, so adding another one for people seems like it would have a better ROI than yet another Turf War map.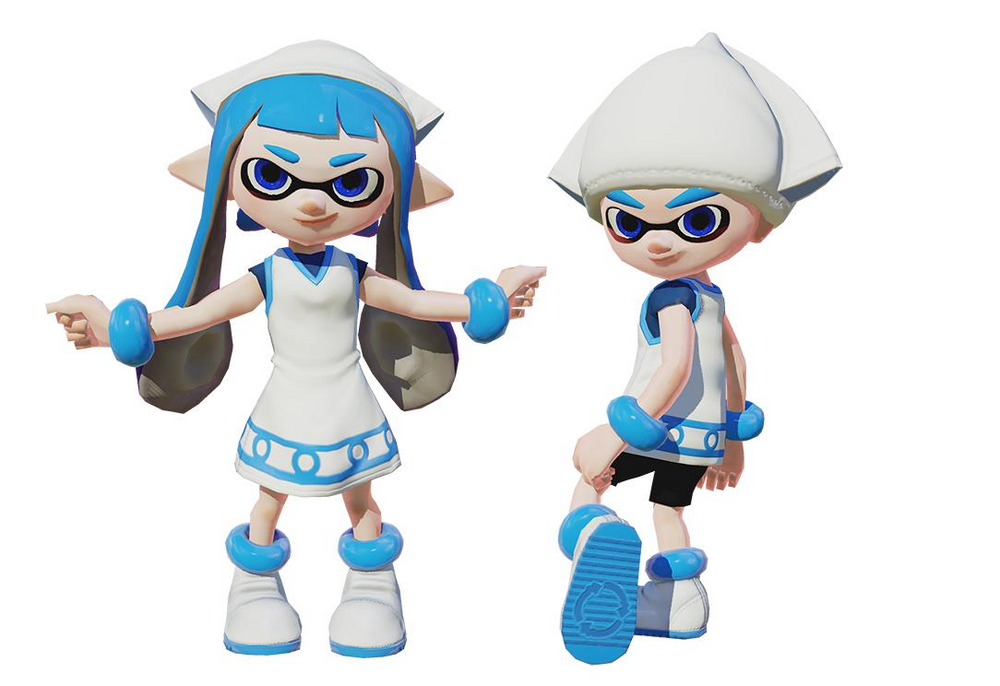 Gear: From what I can see, we've basically gotten every piece of gear from Splatoon in Splatoon 2, with the exception of clothing that requires external licensing agreements (the Squid Girl outfit, the CoroCoro and Famitsu sets).
I'm torn on whether or not to bring these items back to Splatoon 2. On one hand, there's so much gear already that I'll never possibly get around to wearing it all. On the other hand, these special sets were really cool and fu to use (especially the Squid Girl one). If Nintendo can find a way to get Snake back into Smash Bros., they should be able to work something out with Masahiro Anbe, right? If I had a guess, I'd say we've got all the Splatoon gear we're going to get, but I wouldn't mind being pleasantly surprised. 🙂
We've also got the Octoling amiibos coming out later this year, although I'm not sure what sort of gear they'll give us (maybe the original outfit from the Octo Expansion, or some of the Japanese-exclusive clothing like the Sennyu Suit?). Nevertheless, I don't see a lot of expansion on this front.
Weapons: We're getting some surprise new sub and special weapons, so I imagine Nintendo will pair them with some new weapon kits similar to the Kensa collection rather than retro-fitting older weapons. The Kensa collection was pretty basic from a main weapon perspective, so I expect our  subs and specials to be paired with newer weapons types (Sloshers, Splatlings, Brellas).
These new developments beg the question: Are there any special weapons from Splatoon that might make sense in Splatoon 2? The one that sticks out to me is Echolocator: It's not reliant on a separate map like Inkstrike, it's not an OP invincibility move like Kraken or Bubbler, and it might make for some interesting changes to the meta (Cold-Blooded could become useful again!). Besides that, however, I don't see anything returning from the original game.
Could we get a new main weapon type? I doubt it, as Nintendo likes to give players more kit options and so little support time remaining, we'd probably just get stuck with a single version of whatever the weapon is.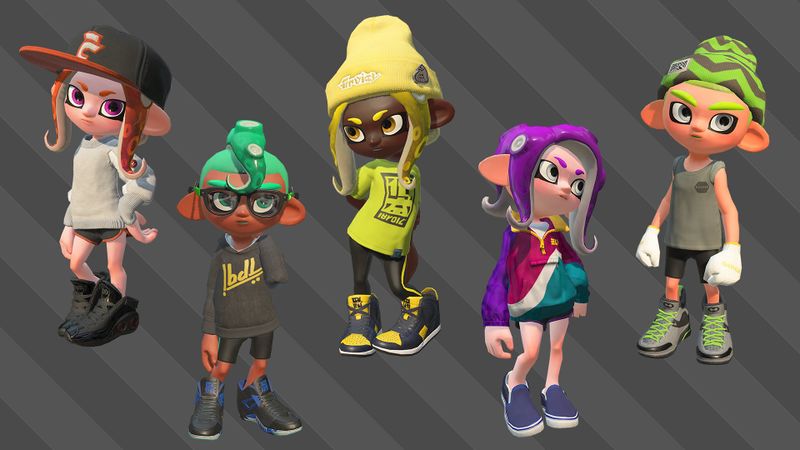 Character Customizations: This could get interesting, as there's an obvious area that could use some improvement. Octolings are still limited to two hairstyles per gender while Inklings have six, and players have been clamoring for some more options ever since the DLC came out, so adding more styles here feels like an easy win for Nintendo. Pants options still aren't terribly numerous either, but I don't hear a lot of complaining about this anymore, so I think we won't get anything extra here.
(Personally, I wouldn't mind separating 'face' and 'head' headgear options into separate slots, but that feels like a major change that would better suited for the inevitable Splatoon 3.)
Game Modes: I don't see anything changing on this front. Adding something like a fifth ranked mode would require a lot of testing and tweaking that would likely stretch into 2019, so unless Nintendo decides to surprise us with something next year, what you see is what you get.
Something Else? Nintendo likes to surprise people, so could there be some totally off-the-wall in the works? I'd never say never, but the only crazy thing I can think of is my customizable "room" idea from before. I guess we'll just have to wait and see.
Here's my prediction: We get one last blowout update for the holidays, which includes:
A returning Splatoon map
A new Salmon Run map
A branded weapon pack that includes the new subs and specials
Support for the Octoling amiibos
New Octoling hairstyle options
Yes, it's hard to admit that the end is nigh, but just like with the original game, I expect Splatoon 2 to last far beyond the end of official support.  Super Smash Bros., Let's Go Pikachu/Eevee!, and other new games will cut into the player base, but there will be enough Inklings and Octolings around to keep the game vibrant for years to come.