Sometimes, it's harder to find people that you can't blame than people you can.
Rodney Atkins's main connection to Kyle's Korner is his 2018 single "Caught Up In The Country," one of the worst songs I've had the misfortune of reviewing since starting the blog. By that point, Atkins had been irrelevant in country music for nearly a decade, and in truth his mainstream career was relatively short and generally unimpressive. However, Atkins brief mid-2000s peak (read: his breakthrough album If You're Going Through Hell) was so high that his memory has been surprising resilient to the ravages of time, leading Nick to wonder how it all went wrong:
After examining Atkins's career, it's hard to settle on a single reason as to why his career seemed to end prematurely. Instead, it was a confluence on factors that kneecapped him early and often, and everyone involved has a few spots of blood on their hands.
Suspect #1: Father Time
Nashville is a young man's town, and while certain artists (Eddy Arnold, George Strait, etc.) seem to last forever, very few successful artists do so with a late start (unless they are coming off of a successful career in another genre, such as Darius Rucker). Consider the age of the solo artists we've featured up to this point at the time their major-label debut albums were released:
| Artist | Age (years) |
| --- | --- |
| Josh Turner | 25 |
| Brad Paisley | 26 |
| Toby Keith | 31 |
| Joe Nichols | 25 |
| Gary Allen | 28 |
| Lee Ann Womack | 30 |
| Randy Travis | 27 |
| Average Age | 27.43 |
Atkins signed with Curb Records in either 1996 or 1997 (the sources cited on Wikipedia disagree), but while he released a pair of singles soon afterwards, neither of them left any impact on the charts, and he had to wait until 2002 to release another single and until 2003 before "Honesty" generated enough buzz to warrant an album release. Atkins was already 34 by that point, and it would be another two years before he truly broke through with If You're Going Through Hell. (In comparison, a 28-year-old  Jason Aldean would release a self-titled disc the year before, and a 31-year-old Luke Bryan would drop I'll Stay Me a year later.) This put Atkins at a distinct disadvantage relative to his peers: While artists like Aldean, Bryan, and Blake Shelton were able to create enough staying power to rock comfortably into their early forties, Atkins was 40 before he could even get his sophomore album out the door. By getting such a late start launching his career, Atkins was not able to amass the support he needed before the genre started looking to put him out to pasture.
Suspect #2: Mike Curb
Curb Records chairman Mike Curb is known for yanking the chain of artists like Tim McGraw and Jo Dee Messina, but when it comes to Rodney Atkins, Curb seems to have had the opposite problem. He gave Atkins a ton of leash early in his career, allowing him to switch producers and giving him a ton of flexibility when putting together his first album:
"[Curb] told me if I wanted to record 20 songs and mix them 30 times, that's what I needed to do…He said I was capable of making a phenomenal country album and whatever the label needed to do to support that, that's what would happen."  —Atkins, as told to Deborah Evans Price in 2003
Flexibility is all well and good, but waiting five years in between single releases cost Atkins valuable time that he needed to build name recognition and radio relationships early in his career.
Later on, a recent quote from Atkins hinted that the side of Curb that my fellow Kyle over at Saving Country Music has been ranting about for years eventually made an appearance:
"I hit this place while I was writing and I quit trying to chase what I thought the label wanted me to do…This was early in the process, about 2014 when I really started digging in and writing every day. I'm not attempting to write ditties at all and you have to work harder because you really want to add something to the format."  —Atkins, as told to Deborah Evans Price in 2019 (emphasis added)

"The biggest difference with this record is I personally spent time on these songs as the song mechanic; working on stuff and trying different things…

I have more input in this record sonically than I've had in the past

and I let my imagination out to play a little bit more." 

—

Atkins,

as told to Mike Thiel in 2018

(emphasis added)
Curb did one of two things wrong here: Either he tried to push Atkins in a direction Atkins didn't want to go, or he once again gave Atkins the freedom to slow-walk his album release (almost eight years passed between Take A Back Road and Caught Up In The Country). Heck, he might have done both!
Atkins remains a Curb artist to this day, and he experienced none of the label instability that Toby Keith or Little Big Town did. Given what Curb allowed Atkins to do with that relationship, however, perhaps he would have been better off with a different boss.
Suspect #3: Bro-Country
Rodney Atkins may have peaked with If You're Going Through Hell, but he did manage to earn a pair of #1 hits in the years that followed ("It's America" and "Take A Back Road"). It's pretty clear, however, that his career hit a hard wall in the early 2010s, which was about the time that Bro-Country hit the genre like a tidal wave. Bro-Country has already been implicated in the death of several other careers we've examined, so could it have been an accessory to yet another homicide here?
There's probably a few kernels of truth in this argument. Sonically, Atkins's previous singles are a far cry from the heavy, hard-rock guitars and synthetic percussion that defined the Bro era. He dabbles in the dark arts a bit with 2012's "Just Wanna Rock N' Roll," but while its sound and cadence lean in the Bro direction, it's still a step or three behind songs like "Cruise" and "Dirt Road Anthem." (Call it a softcore version of Bro-Country.) He never truly embraced the movement until "Caught Up In The Country" (and his career was effectively over long before then), so it's not a stretch to think he may have been cast aside in favor of a trendy new sound.
Thematically, however, Atkins had never been known for singing terribly novel songs. He was a proud member of the "I'm so country!" crowd, releasing multiple songs along these lines ("These Are My People," "It's America," "Take A Back Road," and even "Farmer's Daughter" to a degree). Party tracks weren't really his forte (neither "15 Minutes" nor "Just Wanna Rock N' Roll" went terribly far), but he could be as formulaic as any Bro-Country artist of the era when he wanted to be. Something tells me he could have adapted to the changing landscape had he wanted or needed to.
Suspect #4: Rodney Atkins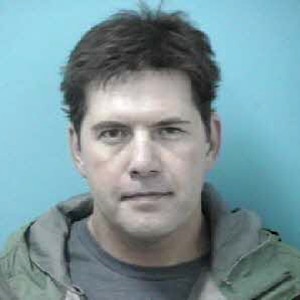 In hindsight, Rodney Atkins was certainly not the greatest advocate for his own career. Waiting for-freaking-ever between releases is one thing, but there's also something else that might explain that "hard wall in the early 2010s" he hit.
Two months after Take A Back Road hit the streets in 2011, Atkins was arrested for domestic assault after his then-wife Tammy "claimed he attempted to smother her with a pillow and grabbed her by the face to throw her down the hallway." Atkins denied the charges and was eventually cleared of them, but only after he "voluntarily underwent court ordered anger management, alcohol and drug use assessments."
There are two points of interest here:
In digging through Atkins's backstory, I've found no indication of excessive alcohol or drug use (he even declared "I don't drink" in 2019). Still, these aren't the sort of assessments a court would throw at someone who appeared to be clean and sober, so I'm left wondering if Atkins was wrestling with some demons in the past, and if so for how long.
Deep-seeded issues or not, these are not the sort of headlines that are conducive to album sales or radio promotions, so it's likely Take A Back Road took a backseat when these allegations surfaced. "He's Mine," a single that dropped a month before the arrest, only made it #23, and no single since then has cracked the Top 20.
Then again, Sam Hunt's recent DUI hasn't slowed his success any, so maybe this was  just a minor blip on Atkins's radar. (Correlation does not imply causation, after all.) Still, the timing of this incident and his subsequent fall from grace on the airwaves is worth noting.
Conclusions
Add it all up, and it's clear that no one in this case is walking away with clean hands. Atkins got a late start on radio, then wasted a ton of time between album releases, and eventually got caught between legal issues and genre trends in the early 2010s that brought his career to a premature close.
I don't use the word "prematurely" lightly here. Atkins put six tracks in Country Aircheck's "Top 100 Songs of Our Decade (2006-2016)," including all four of his singles from If You're Going Through Hell ("Watching You" earned the #1 spot). There's a reason people still remember Atkins today: He released some really popular songs that resonated long after their charting days were through. That kind of success and connection with his audience makes me think that he could have squeezed at least another five or six good years out of his career had he and the other responsible parties made some better decisions along the way.
Short of a time machine, however, no one can correct the mistakes of Atkins's past. It's one thing to leave an audience wanting more, but it's another to never actually give them the more they want. It's yet another example of an inconvenient truth: In Nashville, no one is remembered forever, and time is never on your side.