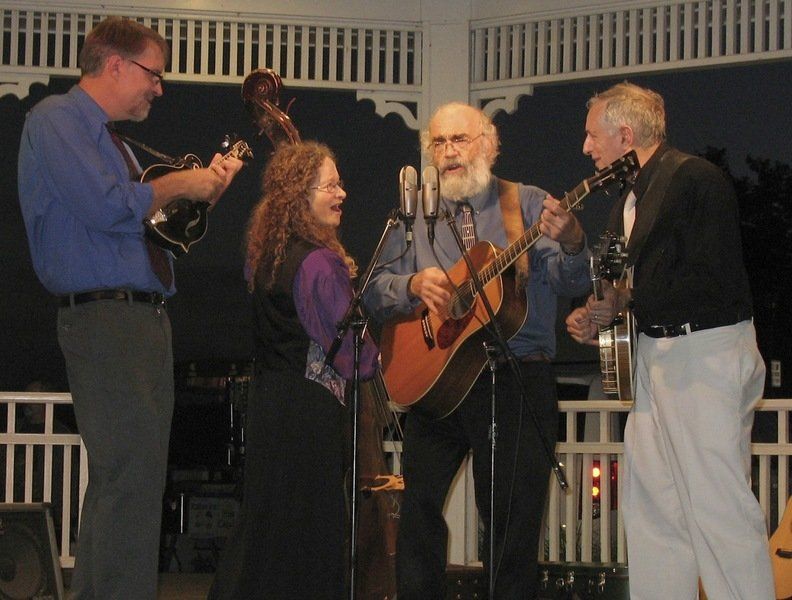 April 7, 2020: Today marks one month of sheltering in place (both unofficial and official). Both sanity and toilet paper are in short supply, and I have started having deep philosophical conversations with both the action figures on my shelf and the virtual villagers on my Animal Crossing island. Something else strange has happened: Rather than leaning on my ancient iPad for musical company as I usually do, I find myself going "old-school" and turning to my old Panasonic stereo and my CD collection (sadly, my cassette tapes are in another state) for company during these bizarre times. I haven't slapped a handprint on the darn thing and called it Wilson yet, but give it time…
In truth, my lack of social life and bizarre combination of interests (seriously, who stuffs a My Little Pony reference into a Kelsea Ballerini song review?) makes long-term social distancing relatively natural for me, but one of my final acts before going into lockdown was digging out my 20-year-old stereo (!), allowing me to slowly make my way through the mountain of CDs I had accumulated over many years. As with any resource that doesn't scale well, you tend to lose track of things over time, and so I've been rescuing some superb albums from the dustbin of history (mostly drawn from the early 1990s because that seems to be the period I gravitate to). There are too many good ones to mention, of course, but I've noticed that a few seem to be getting a lot of repeat spins on the old digital turntable, and I decided that in this time of indeterminate quarantine and scouring the bowels of Netflix and Spotify trying to find something, anything to occupy our time, I figured I'd share a few of  my favorites.
John Michael Montgomery, "Life's A Dance" (1992)
It feels like John Michael Montgomery has been mostly forgotten in our current wave of 90s nostalgia, but the man had some massive hits back in his day, and it all started with his 1992 debut album Life's A Dance. You might come for the hits (the catchy title track, the power ballad "I Love The Way You Love Me," and the surprisingly fun "Beer And Bones"), but the deeper cuts are also surprisingly strong: "When Your Baby Ain't Around" is a humorous take on post-relationship life, "Line On Love" is a cheesy-but-heartfelt father/son advice song, "Everytime I Fall" salutes the woman behind the man and how his failures hurt her the most, etc.). The sound is exactly what you'd expect from a debut disc of the era: A classic neotraditional arrangement with lots of fiddle and steel to go around. It's a great way to liven up a half-hour as you're going about your day.
Randy Travis, "This Is Me" (1994)
This Is Me is officially the first cassette tape I ever purchased (I had to backfill my CD collection years later), and it's an album that can feel a bit uneven when you take off your rose-colored glasses. There are definitely some highlights here: The title track features incredible Clint-Black-esque writing, "Whisper My Name" fills the typical power ballad slot, and I revisit songs like the brisk boogy "Honky Tonk Side Of Town" and the deeper short story "Oscar The Angel" as often as the hits. On the flip side, "The Box" lays the sentimentality on a bit too thick, "Runaway Train" is a pure sugar rush with no substance to the writing, and "Small Y'all" is just plain silly (although it's still way better than the version Kenny Chesney tried to do years later.) It's a bit more polished than Travis's earlier work and it is bit more guitar-focused than you might expect, but the usual neotraditional elements are still present and the whole thing still feels surprisingly cohesive. I'll always have a special connection to this disc, and after a few listens, you might have one too.
Clint Black, "The Hard Way" (1992)
Speaking of Clint-Black-esque writing…Black got out of the starting gate the quickest, but his fellow Class of '89 members quickly left him in the dust. Black could occasionally get a little too cute trying to turn a phrase, but for my money he hit far more often than he missed (I still consider him my favorite songwriter in the genre). Most of the hits here have been forgotten by history, but that doesn't mean they weren't good: "We Tell Ourselves" was an insightful takedown of the "love at first sight" concept, "When My Ship Comes In" was a well-constructed shot of optimism, and "Burn One Down" was a classic breakup recovery song with some beautiful fiddle backing. Ironically, it was the darker side of the album that shone brightest, with underrated gems like "The Hard Way" and the buzzing, biting closer "Wake Up Yesterday" (best track on the album in my opinion). Killin' Time gets all the recognition, but Black's later albums are still solid listening options.
Dwight Yoakam, "If There Was A Way" (1990)
In contrast to This Is Me, this album is notable for how eclectic the sound: From the slow blues jam of the title track to Bakersfield sound of "Turn It On, Turn It Up, Turn Me Loose" to the fiddle-driven rendition of "Send A Message To My Heart" to the bluegrass rendition of "Since I Started Drinkin' Again." The common thread here is melancholy: Basically every track here is a sad song, with only the tempo and production varying between them. Thankfully, Yoakam's voice and presence remain unique in the genre: He's comfortable no matter arrangement is backing him, and very few can drop a tear-jerker like he can. The CD-only tracks ("Dangerous Man," "Let's Work Together") don't fit too well with the rest of the disc, but when the core tracks are this strong, you can forgive a few "meh" tracks tacked on the end. I actually prefer this album to Yoakam's iconic Guitars, Cadillacs, Etc., Etc., and few albums as are good as helping you work through a bad day.
Southern Rail, "Carolina Lightning" (1991)
If it wasn't clear from my last LITS post, I am a huge fan of Southern Rail. Most of their albums follow a simple formula: A few gospel tracks ("Take Our Savior's Hand" "Let Him Lead You"), a few instrumentals ("Naugahide," "Big Steel Wheel"), a few story songs ("Nebuchadnezzar," "Cross Beside The Highway"), and a spattering of the usual love and home songs (the title track being the best of the bunch, although "Cross Besides The Highway" is a close second). I wouldn't call it my favorite album of the group (that would be 2009's On The Road From Appomattox), but it seems to be the one I've gravitated to during this lockdown. Perhaps it's the light touch of the four-piece arrangement that makes it go down easy, or maybe it's the bright and cheery optimism of the title track when there's little such feeling in the world today, or maybe I just can't resist a good banjo of any sort. I don't know if I'd recommend this be your introduction to the group (mostly because the album is out of print and can be super expensive from third-party resellers), but it's a solid all-around disc that holds its own against the mainstream titans above.
As I've dug through my music collection, I've learned a lot about where my tastes actually lie. Despite labeling myself a child of the 1990s, the early half of the decade figures very prominently in my collection, and I tend to drift towards sounds that are more traditional and acoustic (yes, I called Grandpa Jones "hardcore" once, and I'm not sorry). I don't mind how country music has morphed over the decades, but there's a sound I fell in love with originally, and I never get tired of hearing it.
So what about the rest of you? Are there any albums/artists that you've found yourself putting on repeat over the last few weeks? Share any recommendations you might have in the comments below!