Ho ho ho! Santa Claus is in the house, and he's got a sack full of songs for you to enjoy.
I opened my 2019 list with "What is a country song?", but the question was mostly set aside this year to focus on a bigger issue: Country music has a real problem, and in a word, it's diversity:
Artist diversity is the most obvious part of this: Nashville's faceless young male assembly line continues unabated, and women and artists of color remain criminally underrepresented despite producing better tracks than their counterparts on average (at least by my count).
Sound diversity has become a real problem as well: It feels like nearly every mix these days boils down to some percussion, a few mass-produced guitars, and some guy on a laptop, with some keyboards tossed in if the song wants to sound serious.
Finally, topic diversity in the genre seems to be shrinking, and you can forget about finding any depth in these songs. It felt like every song boiled down to three things:

"The world sucks, so let's drink ourselves to death."
"My love left me, so let's drink ourselves to death."
"I love you soooooooooooooooooooo much! I would totally drink myself to death for you."

Many songs aimed to make you feel something (even if that something was nothing at all), but very few asked you to think about anything. Instead, ignorance was the name of the game: Solve the world's problems? Try to get your love back? Nah man, just have another beer and forget about everything.
The songs on this list are the ones who tried to break that mold. They confronted the problems of the world instead of shying away from them. They acknowledged complexity and messiness rather than ignoring it. They exhibited maturity and long-term thinking instead of just shooting for ephemeral highs. They brought some surprises in their arrangements and in their subject matter, bringing back old instruments and demanding that we think about new topics. In short, they found a way to stand out from the crowd, and earned themselves a spot on this list.
I present to everyone my favorite songs of 2020.
Last Year's Winner: Ashley McBryde, "One Night Standards"
Honorable Mentions:
#10 Dolly Parton, "When Life Is Good Again" (final score: 8/10)
Dolly Parton is on the short list of people who, four hundreds years from now, the world will likely look back on with the same respect and reverence that we hold for folks like William Shakespeare now, so it makes sense that her thoughtful-yet-optimistic take on the pandemic would end up high on my list. Of course, no matter how much unrelenting hope Parton offers here, the relentless drumbeat of 2020 news seemed to get worse rather than better over time, causing the track to slide back a bit from its midyear ranking. Still, there's more going on here than just Parton saying things will get better: She acknowledges that there are things we need to change about ourselves and our world when the pandemic subsides, and she commits to making that change on a personal level. Her level of charisma is perhaps unmatched in modern times, and she uses her power to persuade the listener that everyone should do what they can to help fix what's broken in the world. No matter what's going on, I always walk away from this track feeling better about the world, and more committed to help right the wrongs that exist within it.
#9: Randy Travis, "Fool's Love Affair" (8/10)
First, a disclaimer: I consider Travis the greatest country singer of all time, so he could probably just fart into a microphone and still earn a place on this list. Still, "Fool's Love Affair" stands in stark contrast to much of modern country music, demonstrating just how the genre has changed in just a few short decades. Take the production, for example: Instead of soundalike guitars and programmed percussion lines, "it's got fiddle, steel guitar, and piano, with the light-touch drums and understated electric guitar serving as complementary pieces rather than the main attraction." In terms of the writing, cheating songs like this have a become a real rarity in country music, as relationships rarely reach that stage in songs today (instead, it's mostly hookups and breakups, with the occasional wedding-ready love song), and thus it probes moral gray areas and explores ideas and feelings that other tracks never reckon with. And of course, with Josh Turner being put out to pasture, no one in today's business even approaches early-career Travis's smooth, emotive baritone (in truth, the trend seems to be towards rougher-sounding vocals like Morgan Wallen or Florida Georgia Line's Tyler Hubbard). Supposedly there are more vintage Travis tracks that could be released pending some legal issues, so hopefully we get more of these sooner rather than later.
#8: Midland, "Cheatin' Songs" (8/10)
Is the ride already over for Midland? Not only have they been sinking lower on my list every year (From #1 in 2017 to #8 here), but their chart performance has suffered as the genre quickly turned away from its flirtation with a classic sound (neither "Mr. Lonely" nor this track could break out of the twenties on Billboard's airplay chart). All of the elements that make Midland great are still here: The late 70s/early 80s throwback sound with inspired instrument choices (that wood-block percussion is a small detail that adds a lot to the song's atmosphere), the excellent harmony work of Mark Wystrach, Jess Carson, and Cameron Duddy, and the tackling of cheating (again, a rare subject on the radio today) from a completely different angle than Travis's tune (the songs have the same foundation, yet set very different moods – the sound is slicker, and the writing is sharper with more interesting details). It stands out from its competition in all the right ways, and yet was mostly ignored in favor of the Cobronavirus and Blandemic movements. It's very possible that this trio has run out of gas in the mainstream scene (Let It Roll is certainly history at this point, and whether or not Big Machine commits to another album is an open question), but with four straight appearances in our yearly Top Ten, Midland's legacy here at Kyle's Korner is already cemented.
#7: Mickey Guyton, "Heaven Down Here" (8/10)
If the ride really is over for Midland, at least they got two albums out of the deal; Guyton, despite being signed to Capitol records since 2011, has yet to get more than a few EPs out into the marketplace. On the surface, this seems inexplicable: Guyton has one of the best power voices the genre has seen since Carrie Underwood (a former Capitol artist, by the way), so you're telling me the label can't find a way to bring her voice to the radio and an album to store shelves? Part of the problem is that society doesn't give her the leeway to be as direct or angry as, say, a white male artist could be, so she's forced to compromise on songs like "Heaven Down Here": She confronts problems rather than ignore them, but she's can't specifically call out the problems she's referencing or offer any solution beyond asking a higher power for help, lest she be criticized for being 'too political' (after all, country music in 2020 doesn't solve problems, it pretends they don't exist). The sound is also very safe, which slick guitars and synthetic percussion that blend in well with the rest of the radio. There's no compromising with a voice like Guyton's, however, and she's able to rise to the moment by channeling both the listener's desire to solve the problems we face and the angst and powerlessness they feel when trying to do so. Guyton is the sort of artist who can really connect to listeners and speak to the moment we're all going through, even when she's artificially constrained, and she turned what could have been a fairly "meh" track into something that felt meaningful, even powerful. Now can we get an album from her, Nashville?
#6: Old Dominion, "Some People Do" (8/10)
I'm still amazed at the transformation Old Dominion has made since the group first emerged with its sleazy tire fire of a song, "Break Up With Him." The execution on this track is superb: The piano and string section set a somber mood with just a glimmer of hope for the future, the writing shows incredible self-awareness in its assessment of the failed relationship while also professing that they have learned from their mistakes, and lead singer Matthew Ramsey seals the deal with an earnest, sympathetic performance that might be the best of his career. There's no drowning in whiskey of self-pity, there's no attempt to pass blame where it isn't warranted, and there's no expectation of success with this request—no matter the outcome, the narrator knows that they've become a  better person. The Metro-Bro era was a scourge on the genre, but Old Dominion can count themselves among the acts that transitioned to something better as the genre shifted. I've gained a lot of respect for the group over the last few years, and while their latest single was a bit of a dud, I'm excited to see where they go in 2021.
#5: Rascal Flatts, "How They Remember You" (9/10)
After twenty years in the genre, Rascal Flatts has entered the legacy phase  of their career, and they encouraged everyone else to adapt that frame of mind on this track. This track resonated not only because it encouraged long-term reflection, but because 2020 was a year in which our choices seemed to matter that much more: Did you choose to listen to health officials' advice or ignore it? Did you take a stand against racial injustice or stay on the sidelines? Did you cast your ballot or decide it wasn't worth the time? When the need was greatest, did you lend a hand? Your choices would in turn shape the world's perception of you, and Gary LeVox, Jay DeMarcus, and Joe Don Rooney drove this point home with their typical arena-ready production and solid harmony work bursting with earnest emotion. (This is part of the reason why I don't understand the success of  Dan + Shay: Why accept an LeVox clone when the OG LeVox is still on the scene?) The trio took the time to encourage us to do the right thing in order to burnish our personal legacies, and added to their own legacies as a result.
#4: Tim McGraw, "I Called Mama" (9/10)
Parton, Travis, Rascal Flatts, and now McGraw…is anyone else sensing a pattern here? Some of the  genre's elders really stepped up this year, and  none moreso than McGraw with this song. The understated production is an unsung hero here (the guitars are a complementary piece, with the banjo driving the melody and the steel guitar getting a ton of room to shine), but I think the lyrics are the big reason this song works: It does a nice job capturing the moment when tragedy really hits home, and seemed to speak for a lot of people as they tried to navigate the loss, realize what's most important to them, and then reach out to those they care about. While this song is nowhere near Alan Jackson's "Where Were You (When The World Stopped Turning)," it felt like it filled a similar role, Despite his occasional missteps ("Truck Yeah," anyone?), and McGraw has really reframed himself over the last few years as a seasoned, more-reasonable voice within country music, someone you would totally buy singing by a river and calling home to process their grief. Perhaps the reason we saw so many older artists step up this year is the same reason many of them are still around: They're just dang good at what they do.
#3: Ashley McBryde, "Martha Divine" (9/10)
If I had one complaint about country music as a genre in 2020, it's that so many of the songs (for the many reasons I discussed earlier) didn't make me feel anything—they just kind of existed for their own sake. McBryde had no such problem here: Despite using the same basic guitar-and-drum formula as the rest of the world, the song absolutely crackles with anger and energy, with an added edge to the guitars and some serious punch to the production. McBryde's rough-and-tumble image makes her a perfect fit for the homicidal protagonist, and she absolutely (metaphorically) kills this performance (this listener 100% believes she'd cut a b***h over something like this). The writing, however, is the real star here: This is a raw, uncut look at some seriously messed-up family dynamics, warts and all. There's no glossing over the father's infidelity or the narrator's rage, and there's no glorification or true justification of the violence: This is a crime of passion, no more, no less, with the only selling of the story being McBryde letting the audience share in her rage. This is the sort of story song I really miss in country music, and I certainly felt something when I heard it.
Speaking of feeling something…
#2: Eric Church, "Stick That In Your Country Song" (10/10)
unlike with Mickey Guyton, our society has given full permission for guys like Church to get as angry as they want, and he takes full advantage of that leeway here. James Brown may have called country music "the white man's blues," but over the last few years the genre hasn't been about anyone's blues—instead, we're all encouraged to drink and party our lives away while the world burns around us. In this song, Church has had it with Nashville's willful ignorance, and can barely contain his frustration as he demands that the format return to its roots of sharing the pain of invisible individuals with the rest of the world. The production backs up that call with dark, pointed production that crashes down on the listener like a wave and at times wouldn't sound that out of place on a Godsmack album (those guitars that jump in on the third chorus are absolutely lit). The lyrics do their part by practicing what they preach, discussing the plight of soldiers and teachers and painting vivid-yet-bleak scenes of metropolitan areas where neither jobs nor dreams exist anymore. (Ironically, Church himself made a disappointing pivot back to mainstream country with his follow-up single, notching another aggravating win for societal inertia.) Our nation and our world are fundamentally flawed right now, and we need country music to follow this example and shine a light on the darkest corners of the planet to ensure that we know the stories that exist there and can take action to fix what's broken. If we stick that in out country songs, maybe eventually we'll stick that on our to-do lists too.
Speaking of what's broken…
#1: Mickey Guyton, "Black Like Me" (10/10)
If there's one thing that many white Americans have come to realize over the last twelve months, it's that we haven't come nearly as far as we thought when it comes to racial inequality. The experience of being Black in this country is a perspective that's never seen in a white-majority genre like country music (even artists like Charley Pride or Darius Rucker rarely, if ever, touched upon the topic in their songs). Guyton aimed to change that with this track, and while she's still subject to the same constraints we mentioned on "Heaven Down Here" (she just can't release her frustration like Church did above, lest she get hit with the "angry Black woman" label), she simply pairs the hard truth with her powerful, authoritative voice to get her point across, and she makes listeners sit up and pay attention as a result. Her outstanding performance transcended even those societal constraints to connect with the audience and make one simple point: Consider the perspective of people who aren't like you in your daily interactions and decisions. While the concept may be radical to a genre as whitewashed as this one, it's an important idea that we all need to hear. (The production does its part by helping drive home the song's point without getting in its way—in fact, it's eerily reminiscent of Chris Janson's "Drunk Girl": Primarily piano-driven, some steel guitar sprinkled on top, and some more-prominent percussion, all working to underscore the importance of the message.)
Where Church asked people to "stick that in your country song," Guyton actually did it, and that's what makes "Black Like Me" the #1 country single of 2020.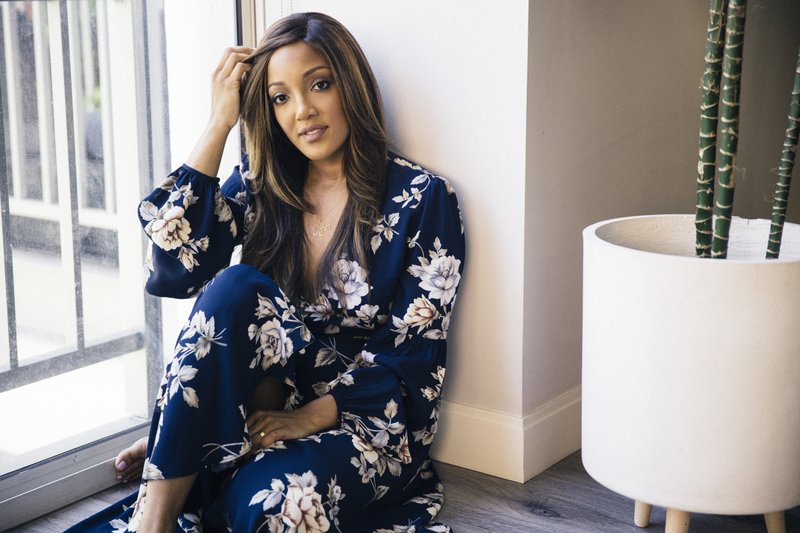 If there's one takeaway I hope we all get from 2020, it's this: We're all in this together, so we'd better start caring about one another and work towards making life better for everyone. Country music can play a major role in this simply by following the advice of artists like Mickey Guyton or Eric Church: As the Statue of Liberty might say, tell the story of "your tired, your poor, your huddled masses yearning to breathe free." Enough with all this nihilistic, alcohol-fueled ignorance—let's stop turning away from the problems of the world, and instead give these stories of suffering a platform, allowing the audience to share this pain and find ways to alleviate it. If we can develop a vaccine to stop a global pandemic, we can resolve to do better by those that society has long ignored, and take concrete steps to lift these people up and become the better nation we like to believe America is. If we do this, we'll have both a better genre and a better world as a result.
Happy holidays, everyone. If 2020 was the worst year ever, let's make a New Year's resolution to make 2021 the best it can be.