On March 29, 2020, Joe Diffie became one of the first high-profile Americans to die from COVID-19, a dark foreshadowing of the death and devastation that was to befall the nation. Diffie's mainstream career had essentially been over for fifteen years by this point, and by the numbers, it wasn't the sort of run that would put rank among the A-list stars of the 90s neotraditional era (his five No. 1 hits pale in comparison to artists such as Garth Brooks, Alan Jackson, George Strait, or Brooks & Dunn). Yet over time, Diffie's legacy has consistently punched above its weight class, earning him name-drops in songs like Chris Young's "Raised On Country"  and even an entire song centered around his discography (Jason Aldean's "1994," whose video included a whole bunch of contemporary stars singing along). His songs resonated with a lot of fans from the era as well, and in the wake of his death, Nick asked about what had pushed Diffie off the mainstream radar:
When considering Diffie's career, there are really two questions we need to address:
Why did it end prematurely?
Why, despite the answer to question #1, has his legacy endured as well as it has?
After sifting through the evidence, the answer to both questions might actually be the same. There's a reason Aldean's song is called "1994": Diffie achieved surprising crossover success in the mid 90s, and while it may have pigeonholed him as an unsustainable novelty act, it also seared his biggest hits in the minds of those who heard him, leading to the  surprising staying power of his memory.
The Rise
Just as Chase Rice can likely thank the Bro-Country stars and sounds of the 2010s for the fact that he has a career at all, Diffie owes his big break to the neotraditional movement that swept through country music in the late 80s and early 90s. Diffie parlayed his prowess as a songwriter and demo singer into a deal with Epic Records in 1990, and his debut album A Thousand Winding Roads exploded out of the gate, producing two #1 and two #2 Billboard country hits (in fact, "Home" became the first debut single from a country artist to top the Billboard, Radio & Records, and Gavin Report charts).
While Diffie would prove himself over time to be an incredibly flexible artist, he felt that "a more hard-core sound best represents him," and that's primarily what we get from A Thousand Winding Roads and 1992's Regular Joe. His singles were generally standard classic country fare, and while "If The Devil Danced (In Empty Pockets)" was my first encounter with Diffie and will always be my favorite of his songs, he seemed to be the most powerful delivering emotional ballads such as "Home," "Is It Cold In Here," and especially "Ships That Don't Come In" (which might have done better than #5 had it not included the word "bitch" in the second verse). Even in a throwback era, Diffie seemed to stand out for his "George Jones-schooled thoroughness" and his "convincingly traditional" style, and it was a perfect fit for the genre at the time.
It's also worth noting that Diffie had an exceptional ear for picking songs with hit potential, and he wasn't afraid to share his own songs with other artists, which in turn made others more willing to give him good material. Back when I was researching my Chris Cagle deep dive, I found a quote that I didn't wind up using in the final draft:
"Craig Wiseman actually said this to me one time…I said, 'Hey man, give me a hit.' And he goes, 'Why? You write them and put them out yourself.' He said, 'Why am I going to give you a song you might not release? I need to make money.' It made sense." —Cagle, as told to Edward Morris, 2008
In contrast, AllMusic credits Diffie's breakthrough to writing Holly Dunn's "There Goes My Heart Again," and during his career his songs were covered from everyone from Tim McGraw to Jo Dee Messina to Conway Twitty to Keith Palmer (who?). Not being stingy with his songs meant a potentially-larger pool of songs to draw from for your own work, and Diffie used this to his advantage (of the four songs we'll be discussing shortly, none of them were written by Diffie).
Overall, Diffie was in the right place at the right time to break through, and he had both the chops and material to stick the landing.
The Peak
As the early 90s progressed, artists such as Garth Brooks, Brooks & Dunn, and Travis Tritt starting cranking up the guitars and drums to mimic the "outlaw" movement and add a bit more punch to their tracks, and Diffie responded in kind, releasing Honky Tonk Attitude in 1993 and sending out the title track as the leadoff single. If this song had been released twenty years later, it likely would have been labeled Bro-Country with its focus on beer, babes, and nihilistic partying (which is probably why both Young and Aldean name-dropped the track in their later releases). Still, both this track and its successor "Prop Me Up Beside The Jukebox (If I Die)" featured a classic barroom vibe that kept them anchored to the traditional side of the genre (side note: When I die, I want the latter track played at my funeral. Everyone picks Vince Gill's "Go Rest High On That Mountain"; I want something different, darn it). However, it was the third single from Honky Tonk Attitude that began Diffie's embedding into the national consciousness.
"John Deere Green" might well be the most corny, silly, and stereotypical country love song in existence, telling the story of Billy Bob painting a "John Deere green" heart on a water tower to proclaim his love for his sweetheart Charlene. It was undeniably catchy, however, and while it only made it to #5 on Billboard's country airplay chart, its more important ranking was reaching #69 on the Hot 100. In the early/mid 1990s, country music was a rare sight on the Billboard's overall chart (this changed in the late 90s, but we'll get to that in a moment), so reaching these sorts of heights with a country song was a monumental accomplishment, and meant that a lot of people were being exposed to the song.
Diffie would end up putting four tracks on the Hot 100 over the next two years:
| Song | Peak Position |
| --- | --- |
| "John Deere Green" | #69 |
| "Third Rock From The Sun" | #84 |
| "Pickup Man" | #60 |
| "So Help Me Girl" | #84 |
Of these, it was "Pickup Man" that would become his biggest/signature hit, spending four weeks atop the Hot Country Songs chart in addition to its Hot 100 placement.
Despite the acclaim Diffie received for his early work, it was the success of these four songs that made Honky Tonk Attitude and its 1994 successor Third Rock From The Sun his only platinum albums, and made '93-'95 the undisputed peak of Diffie's popularity.
While these tracks clearly resonated with listeners, they may also have helped prematurely shorten his mainstream career. In looking through writings about Diffie's career, the word that keeps popping up is novelty: Songs like "John Deere Green" and "Pickup Man" were humorous tracks that leaned on rural stereotypes to get a laugh, and they branded Diffie as an accidental comedian who songs were silly rather than serious. "Third Rock From The Sun" falls into this category as well, although its humor was more absurdist than silly. In other words, he ended up falling into the same trap that would ensnare Toby Keith a decade later: His novelty material made him "the funny guy" in the minds of many listeners, a role that he would struggle to fill in the following years.
"So Help Me Girl" is the major outlier here, but it's also the last of the four to reach the chart, and likely rode the wave of popularity from his previous offerings. The next two singles from Third Rock From The Sun (the too-dumb-to-be-funny "I'm In Love With A Capital 'U'" and the return-to-serious-form "Road Not Taken") didn't make the same impact, marking the beginning of Diffie's slide into irrelevance.
The Fall
The title of Diffie's next album (1995's Life's So Funny) feels like a blatant attempt to lean into his newfound comedic persona, but after its leadoff single "Bigger Than The Beatles" reaching #1 on the Hot Country Songs chart, Diffie's next five singles from Life's So Funny and 1997's Twice Upon A Time) failed to even crack the Top 20. His late 90s and early 2000s work would still occasionally reach the chart's upper echelon (he managed to score four Top Tens between 1998 and 2001), but for the most part he was done as a major force in the genre.
So what happened? Two things stand out:
Diffie's "novelty" material was nowhere near as good as it was before. Songs like "C-O-U-N-T-R-Y" and "This Is Your Brain" weren't terribly sharp or witty (the former wouldn't feel out of place on a Florida Georgia Line album), and their chart performance suffered as a result. More-traditional material still worked on occasion, but songs such as "Whole Lotta Gone" and "The Quittin' Kind" just weren't what people wanted from Diffie, and these struggled as well. As someone who leaned out outside material for his album, Diffie cited a dearth of such material as a problem in 1999:
"To me, I feel like we have so many entertainers that we have gotten away from good songs. There are great songs out there. See, when I started there were like 80 artists signed to major labels. Now, it's about 300. And there are only so many songs. We're sellin' the sizzle right now."  —Diffie, as told to Tom Netherland, June 1999
The more important factor in my mind, however, might be something we pointed out in our Alabama deep dive: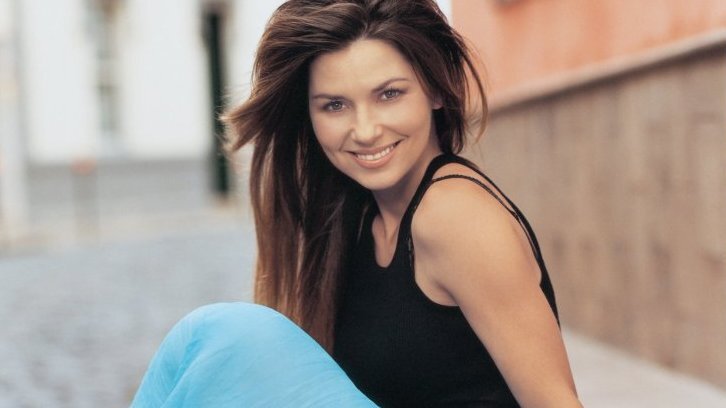 "[Alabama] finally started to show some weakness in the late 90s, however, as country music started to shift away from the neotraditional sound to something more unapologetically pop and slick…The late 1990s were absolutely owned by Shania Twain, who exploded onto the scene in 1995 with a sound and a swagger that made her a worldwide phenomenon. Though she received the usual criticism that her style was "destroying" country music…her exceptional combination of talent and attitude drove  a legion of fans into stadiums and record stores…"
Diffie could be many things, but pop-country was not one of them (although he tried his darnedest with the slightly-over-the-top "A Night To Remember"). However, he wasn't necessarily opposed to pop's presence in the genre, saying "In my tastes, yes we have [gone too far towards pop]…(However) I think it is a good thing in that a lot of listeners have come along with the popularity." Like it or not, however, the shift in tastes was a net negative for Diffie, and left him without a go-to style to rebuild his audience.
After parting ways with Epic/Monument in 2001, Diffie attempted a last-gasp comeback effort with 2004's Tougher Than Nails on Broken Bow Records, but after the title track only reached #19 and the follow-up crashed and burned at #50, Diffie's mainstream career was effectively history. He moved on to touring, passion projects and generally doing whatever he wanted, such as a bluegrass album that he'd wanted to do for at least a decade prior and an unexpected country-rap collaboration with D-Thrash (ugh, listen at your own risk). He remained fairly active going into 2020, even releasing a few official singles in 2018 (they're a bit hard to find, but "Quit You" is available on YouTube here), but mostly he was known as one of the few 90s artists who inspired shoutouts from current artists.
Conclusion
Back in 2001, Sony sales and marketing VP Mike Kraski described Diffie's career thusly:
"There have been some trips and stumbles along the way in terms of decision-making with Joe Diffie, particularly in song selection and the creative process. He inadvertently was turned into a novelty singer, of all things. What he really is, is one of the finest singers and voices this genre has ever been blessed with."
Kraski will get no argument from me about that last sentence, but with an extra twenty years of hindsight, I wouldn't call the decisions that were made "trips and stumbles" at all. Without songs like "John Deere Green" and "Pickup Man," you wouldn't see Diffie getting the love that he did from contemporary artists in the 2010s, and you likely wouldn't find many country fans who would remember him at all. Sure, the novelty tunes probably cost him a shot as a longer mainstream career, but the truth is that the genre was turning away from his classic style anyway, and those novelty songs are now the #1 reason Diffie's legacy remains as strong as it is in 2021. As great as "If The Devil Danced (In Empty Pockets)" and "Ships That Don't Come In" were, there's a reason Rolling Stone listed "Pickup Man" in its obituary headline—it's as much a part of Diffie's brand as his old mullet/mustache combo was. The song is synonymous with his memory, and people still love him for it.
Rest in peace, sir. Wherever you are, I hope you're propped up beside a jukebox somewhere. Rest assured that your hits will be inside the jukeboxes around these parts for many years to come.